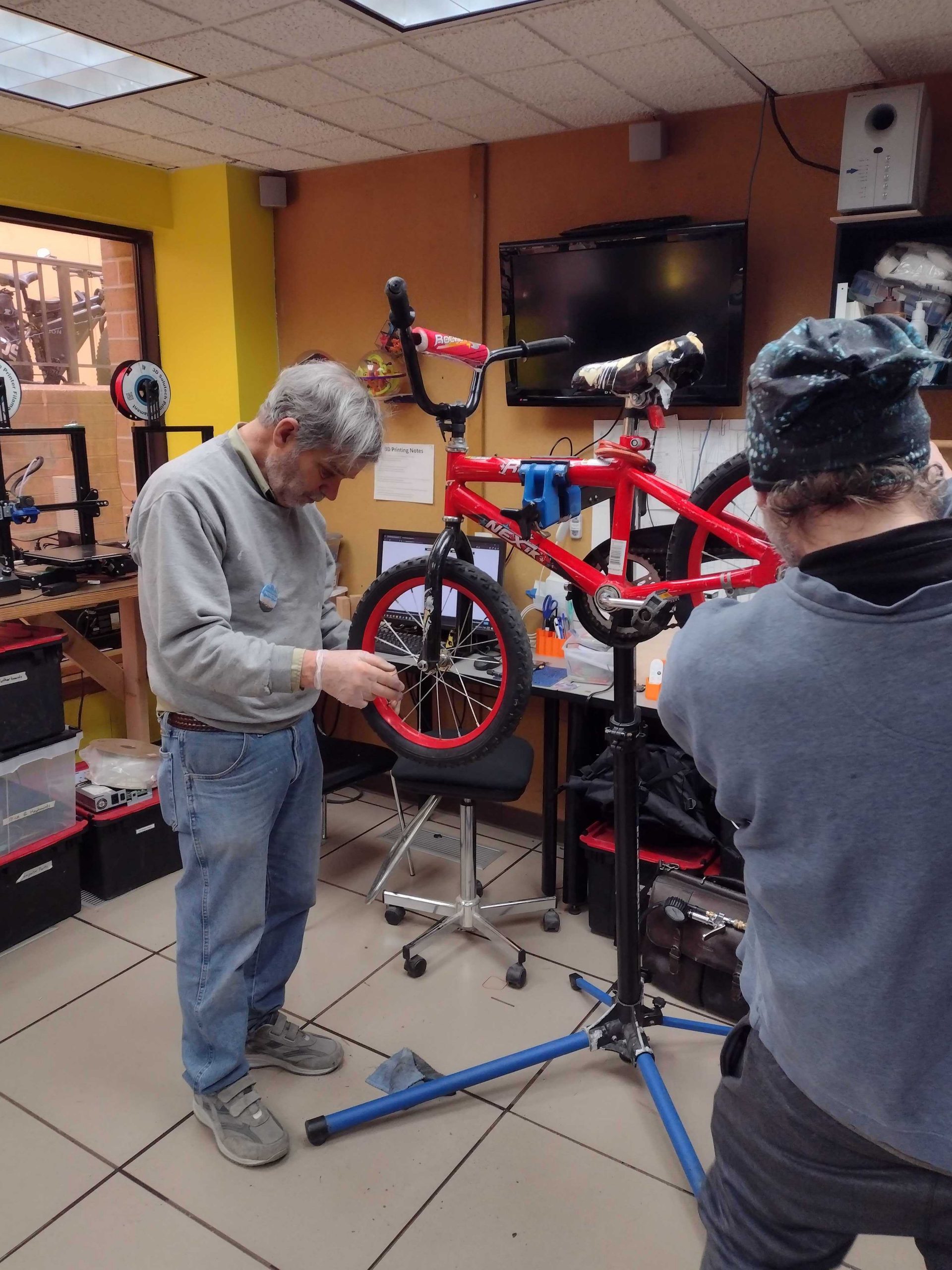 During April 2023, we held a free bicycle clinic for the public. Karl and Matt working on a young boys bicycle during the clinic. With the help of our dedicated volunteers Joshua, Alex, Joe, Bryan, Matt, Karl and Jonathan, we were able to assist We were able to repair a number of member bicycles as well as help a family of young boys get ready for spring riding.  We would like to give a shoutout to our volunteers for making this possible.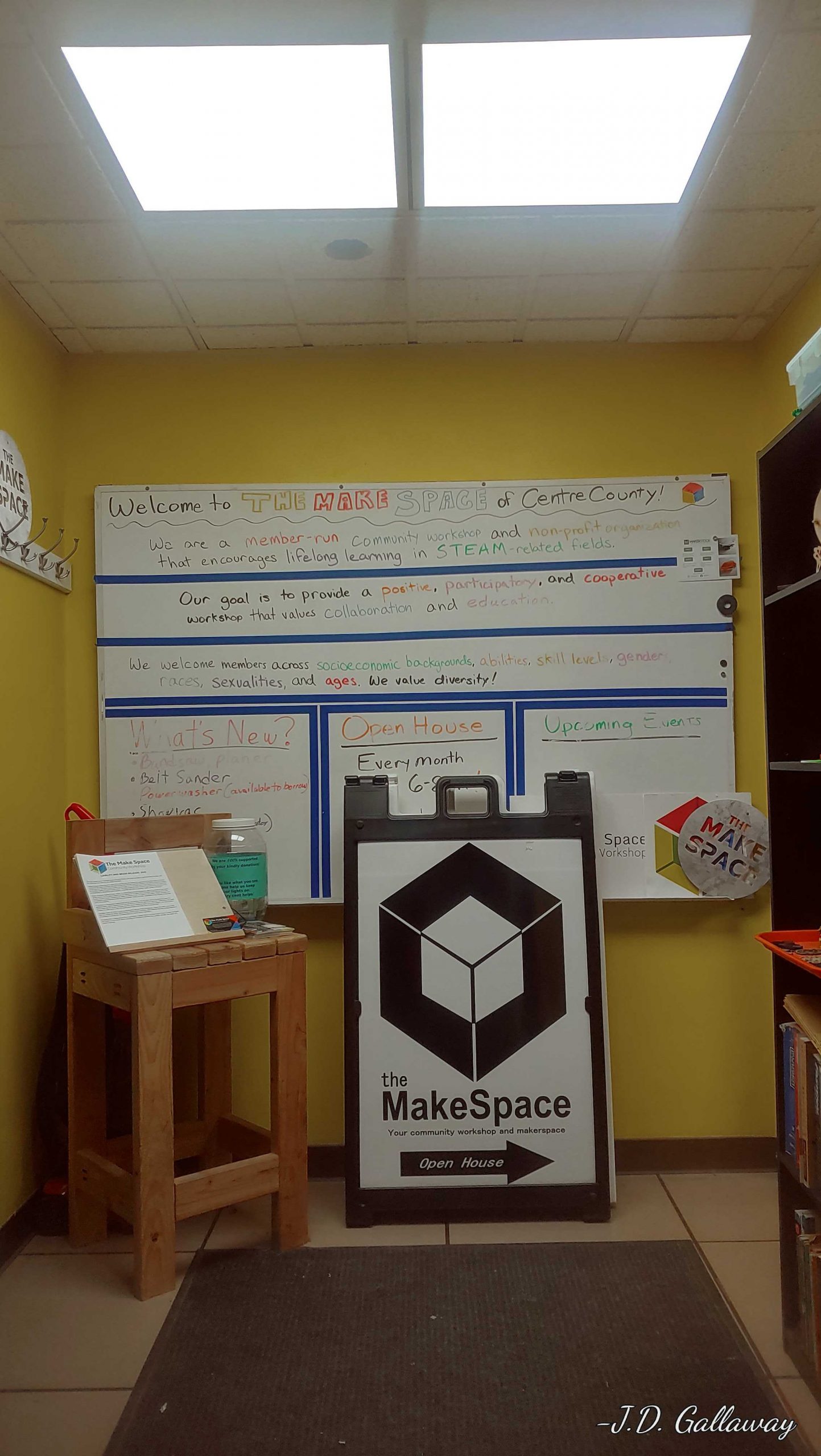 Thank you to Jason for replacing a bunch of lights at the space. The space is much brighter.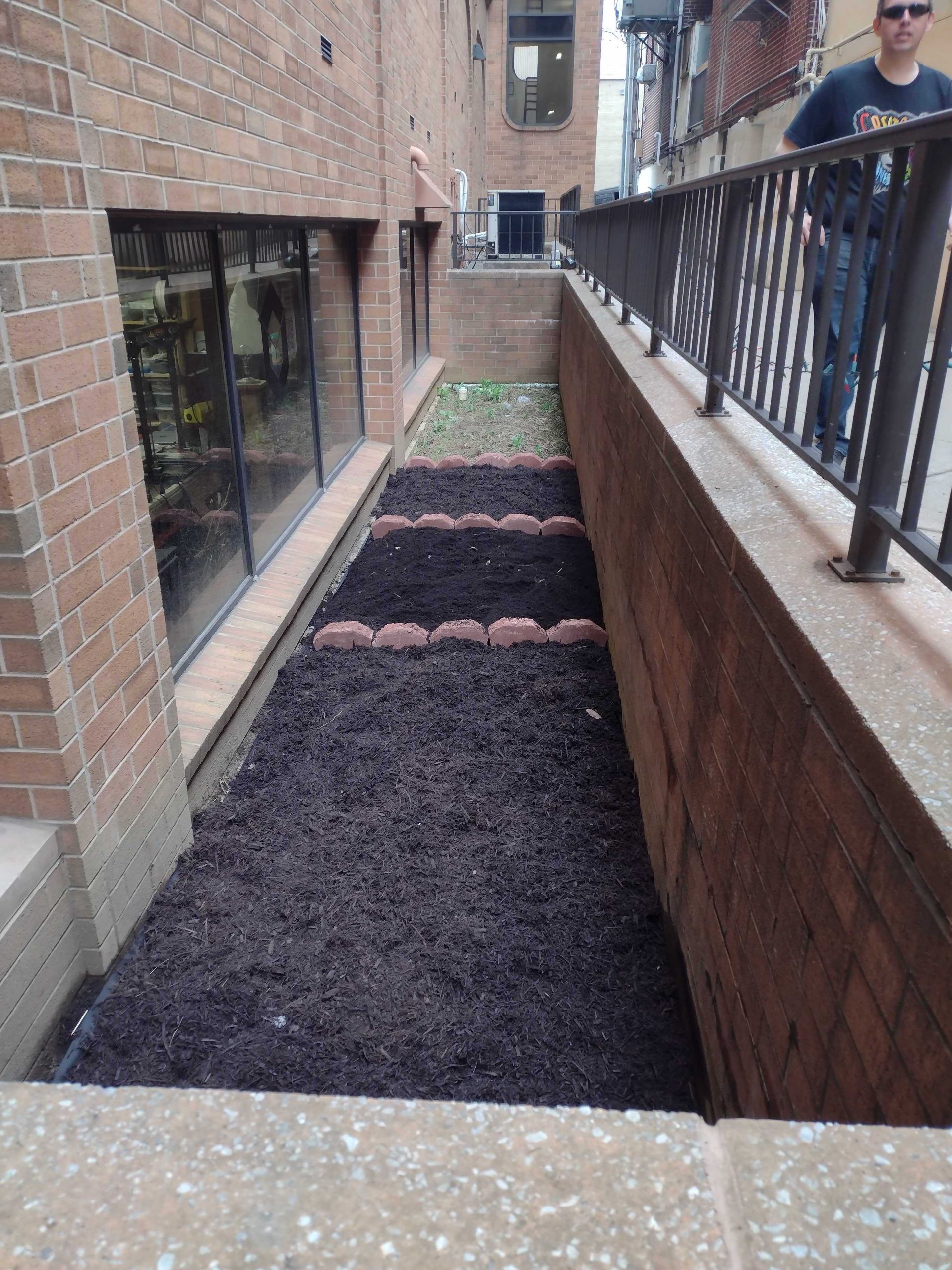 We prepared the garden area with a new look!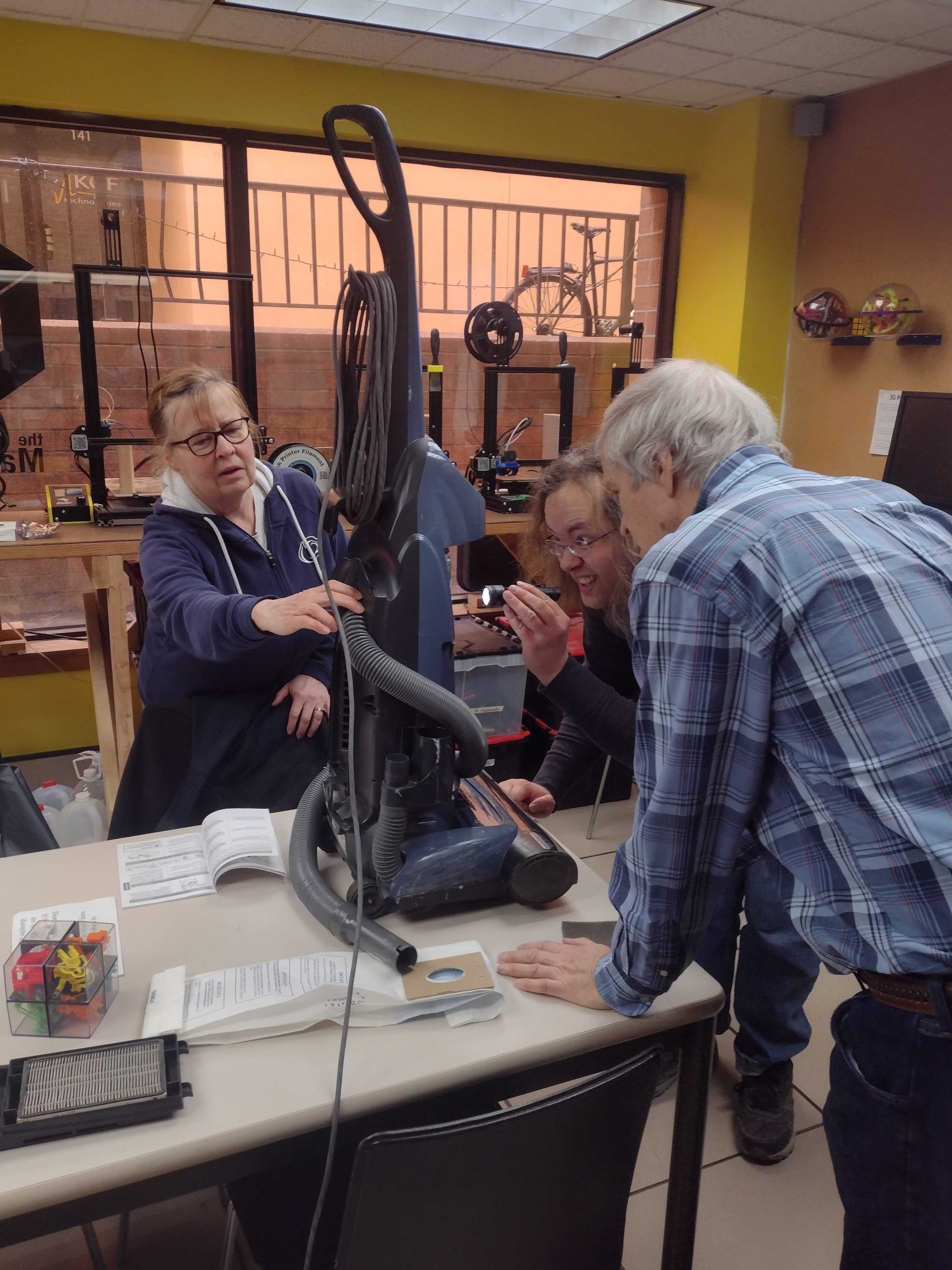 During March 2023, we held a free repair cafe for the public, and we are particularly proud of our work with Ann. With the help of our dedicated volunteers Joshua, Alex, Joe, Bryan, and Jonathan, we were able to assist Ann in fixing her cherished vacuum cleaner. In addition to this, we also provided repair services for several other small appliances. We would like to give a shoutout to our volunteers for making this possible.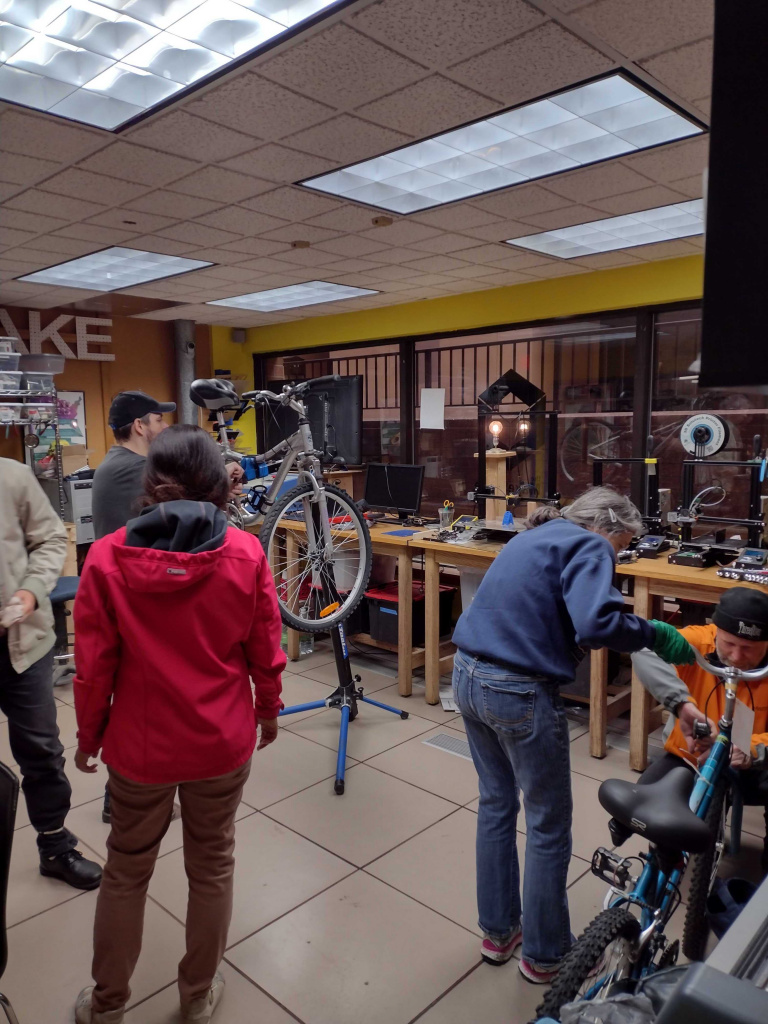 In May 2022, we held a bicycle clinic to help the community repair bicycles. Everyone left ready to ride. Thank you to Matt Cox for his support of our event.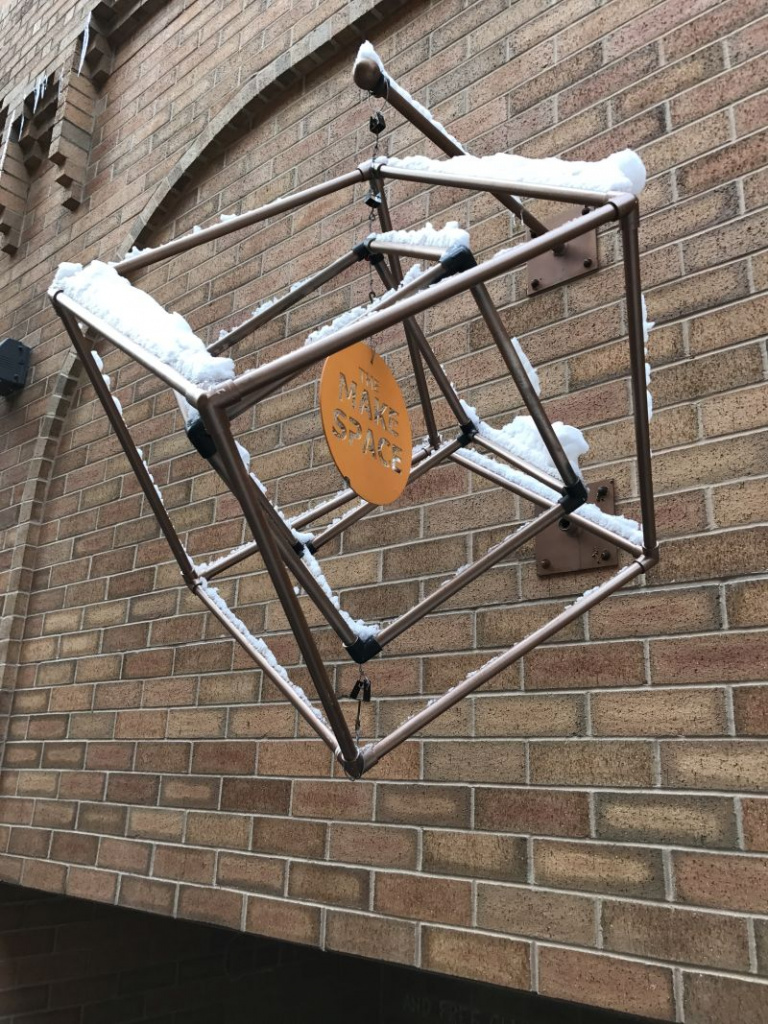 Hi all! I hope you have been safe, healthy, and productive this year so far. Like many this year, The Make Space has been focusing more inwardly and finding ways to better ourselves and the organization, and find new ways of serving our members and our community.
There has been a lot of changes in the Space since the last update. Here are some of the big ones:
Upgraded our band saw to a new floor-model 14″ WEN
Upgraded the planer to a new Dewalt model
Added a new small CNC machine that is being set up and documented now
Working on digital signage for the front window
Added to our bike tools and parts, including a Park Tools bike stand
Updated our lighting in the front room to LED lighting to match the back, making it much brighter in all of the space and saving money on lighting
We have had organizational and financial setbacks that we will need to find solutions to for this coming year. Our expenditures will more than triple this coming year, and we will need to work on finding other ways of funding the Space. We are confident we can continue to serve the community and our members, but will need volunteers and support more than ever.
If you would like to help us further our cause of fostering the maker spirit in State College and enabling makers to see their plans come to fruition, we have added donation buttons to the site for anyone to become a Friend of The Make Space through one-time donations or reoccurring monthly donations in several amounts. Both of these options offset our expenses and continue to make our makerspace accessible to those who want an outlet to create, fix, make, and express themselves. We cannot express enough our gratitude for your support!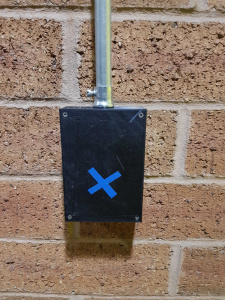 Bryan Jenson upgraded the electronic key system to the space. As a result of Bryan's efforts, the space was able to retire an old server that consumed $5-$10 of electric each month. Bryan hopes to increase functionality and usability of future versions of the system. If you see Bryan be sure to thank him in person of his great work. Awesome job Bryan!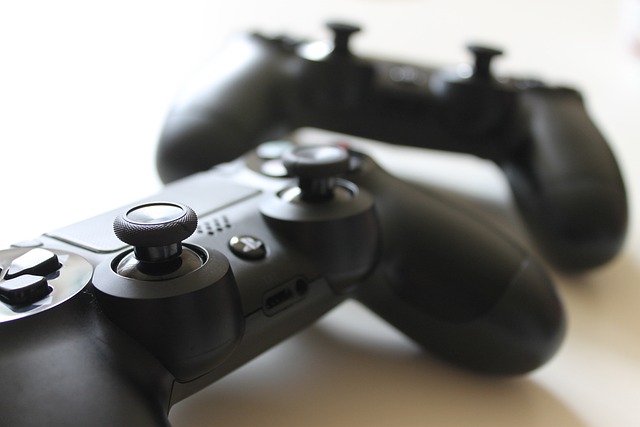 Gaming Repair Clinic - December 7, 2019
This Saturday's repair cafe will be focused on games and gaming. Have a board game that is missing pieces, an old game system that isn't working right, or want to get into the world of retro game emulation? We will be there to help find answers, replacements, solutions, and suggestions. We are of course still available to help with other items that you might need help fixing too.
Repair cafes are set up for the community to bring in things that you want to learn how to fix or would like help diagnosing. We are not experts, but we are problem solvers, and will do our best to help you learn and empower you to try diagnosing and repairing yourself.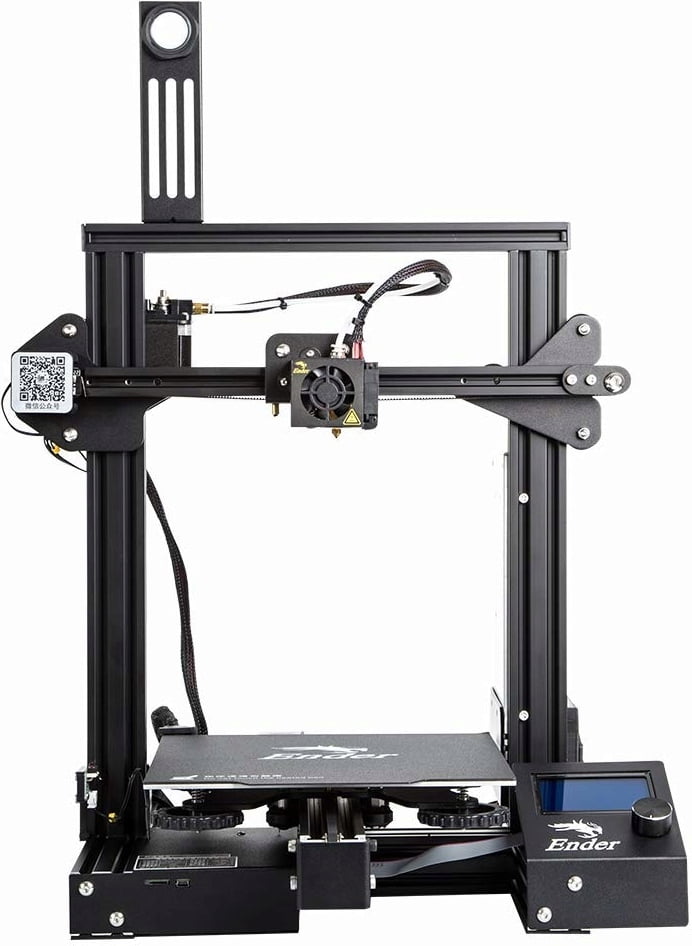 New Ender 3D printer - November 2019
The space recently purchased a second 3D printer for member and community use. This printer will help to relieve the waiting time for folks to use a 3D printer during high usage times. Come and check out the new tools we have.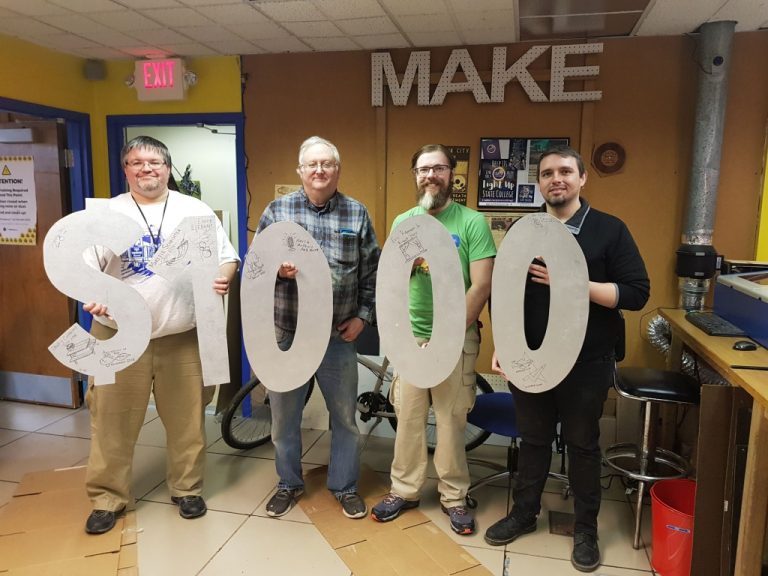 Trailhead grant - Summer 2019
We received a $1,000 grant from the Trailhead Foundation/Three Dots for expanding our tools and advertising for our Repair Cafes! We are so very grateful to them for allowing us to be better able to reach the State College community.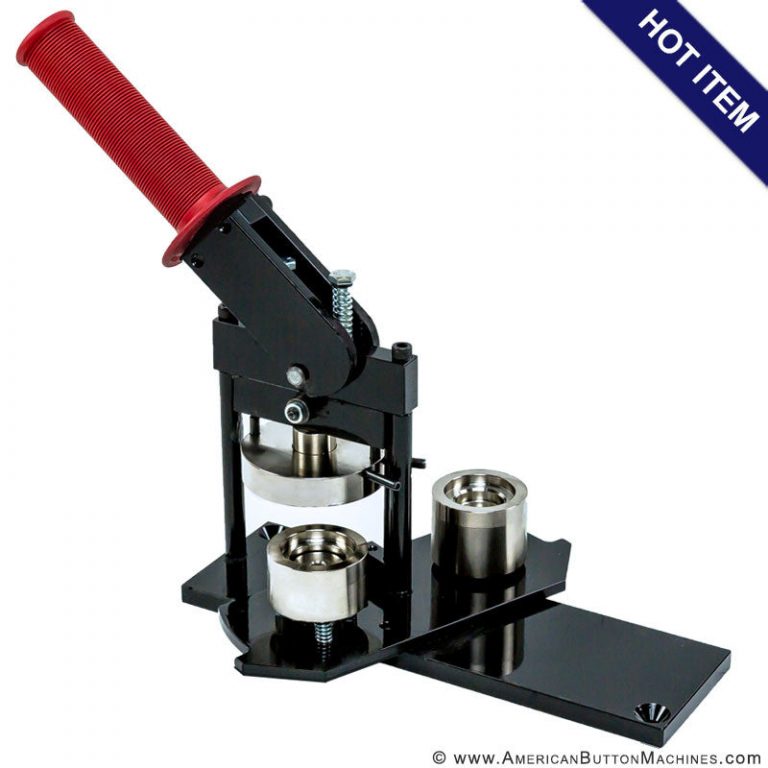 Summer 2019 - 3D Printer and Button Maker
We have purchased a new 3D printer! The new Creality Ender 3 will use PLA filament and is added to our aging Davinci printer which uses PETG. We purchased a button maker! We will have the machine available to members with a small charge for the supplies and optional designing.